We're excited to see Latin American artists featured at the ever wonderful WOMAD in New Plymouth from 15–17 March. Check out these artists from around the region:
La Dame Blanche: Singer, flautist, and percussionist La Dame Blanche offers an explosive mix of hip-hop, cumbia, dancehall, and reggae. She grew up in a strong musical family. Her father is Jesus 'Aguaje' Ramos, trombonist extraordinaire and the artistic director of the Bueno Vista Social Club.

Las Cafeteras, a group from Mexico and the USA, blends Afro-Mexican, hip-hop, folk, and First Nations rhythms.

Dona Onete is known as the Grande Dame of Amazonian Song and music from northern Brazil. Her sound is a unique twist on Carimbo, a blend of rhythms from indigenous Brazil, Africa, and the Caribbean.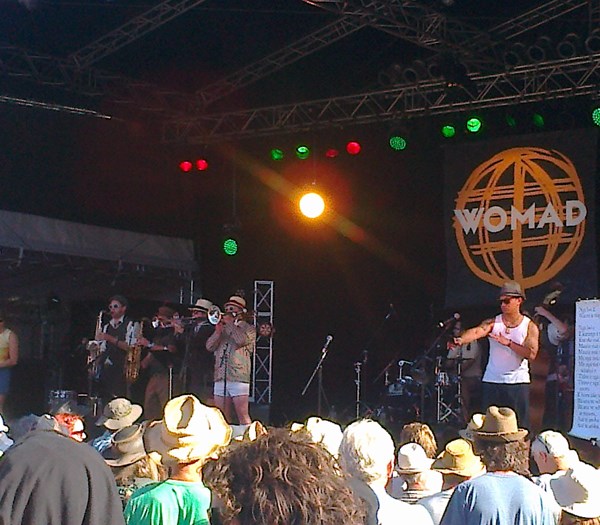 Other exiciting performances at WOMAD include:
Silkroad Ensemble, founded by superstar cellist Yo-Yo Ma, is a Grammy Award-winning collective of musicians and composers from more than 20 countries.
The Living Library contains Human Books (people on loan), who are taken out by a Reader (person borrowing the Book) for 30-60 minutes to explore the Book's topic. Human Books break stereotypes by challenging prejudices in a positive and often humorous manner. The Living Library is designed to promote dialogue, reduce prejudices, encourage understanding, and widen people's view on life, in a space set up for interaction through conversation.
 Check out the full list of WOMAD artists here. ¡Disfrútelo! (Enjoy!)