The University of Otago, with support from the three CAPEs, has developed and delivered a series of interactive workshops to primary and intermediate schools across the South Island. The aim of the workshops was to engage students by sharing language and cultural knowledge of the three CAPE regions. The Latin American countries focused on were Colombia, Brazil and Chile. A total of 220 students were engaged in this project by a group of 14 student volunteers (7 domestic and 7 international). 
"Volunteering in the workshops was undoubtedly one of the best experiences of my exchange in New Zealand.  I had so much fun interacting with the kids and not only taught them about Brazil and Latin America but also learned a lot from them."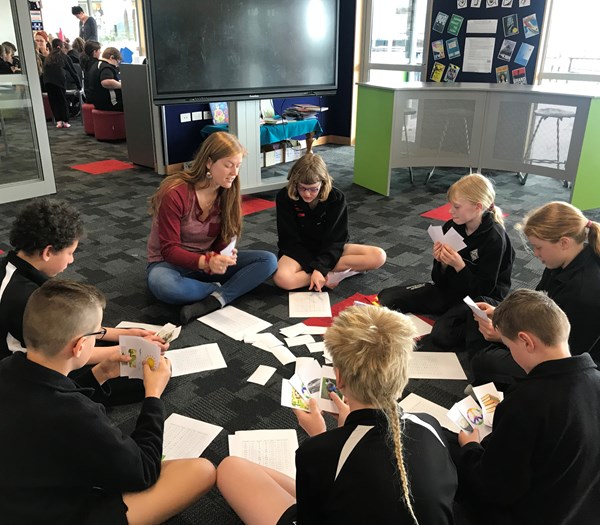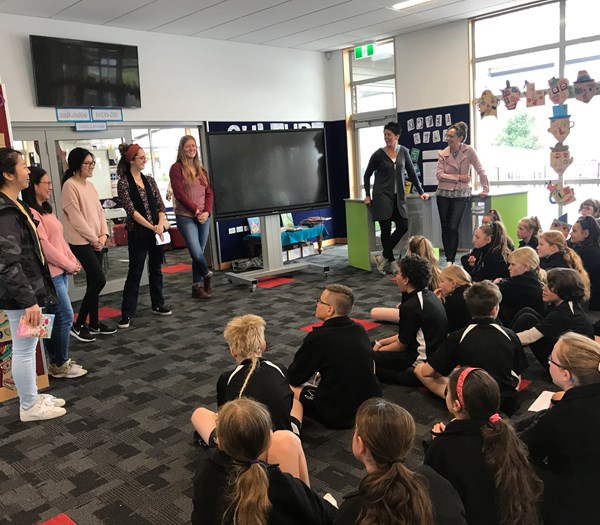 "The pupils enjoyed the activities and learned more about our Pacific neighbours. The visit has also given me added impetus to talk and do some teaching and learning about the regions."
If you are an international student interested in volunteering, or a teacher eager to bring this programme to your classroom, please contact programme manager Glenys Needs glenys.needs@otago.ac.nz.