We have partnered with Young Enterprise (YES) to send groups of young entrepreneurs from secondary schools across New Zealand to experience how business is done in different parts of Latin America and see first-hand the potential entrepreneurial opportunities that exist in the region.
Our first group of young entrepreneurs went to São Paulo, Brazil in December 2017 - an unforgettable experience for the students who met Brazilian start-ups and entrepreneurs and a New Zealand company in-market, AD Instruments.
Last month eight students spent a week in Chile – meeting local and New Zealand businesses, experiencing the start-up ecosystem and partnering with local students in a business challenge.
The eight students were selected from the YES Entrepreneurs in Action weekend held earlier this year. Opened by David Parker, the Minister for Trade Export Growth, the weekend saw over 80 top entrepreneurial secondary school students take part in fast-paced, team business challenges over two days.
Our partnership with YES is all about enabling students to develop intercultural and business skills they can go on to apply in further secondary or tertiary study and work. It is also a great opportunity for the students to experience the business and start-up ecosystem of the country they visit and the NZ Inc ecosystem and support available in Latin America.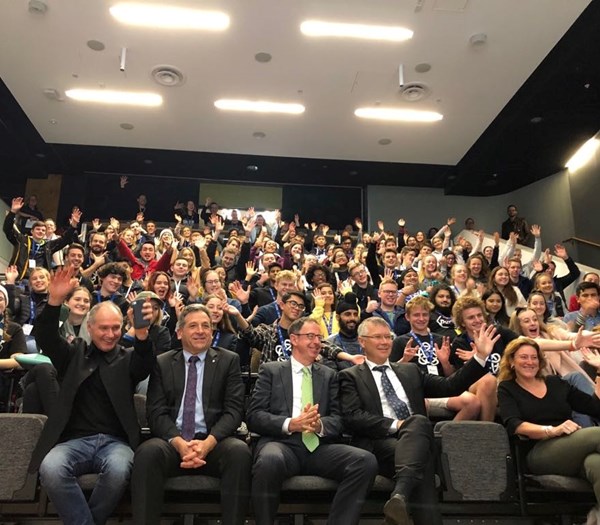 In Chile, the students had daily language and culture classes which helped them develop a basic awareness of the Spanish language – which some willingly put into action on their visits to local businesses! A key learning from these visits was the importance of building trust and relationships before negotiating a business deal. The group had a great visit to the New Zealand Embassy and New Zealand Trade & Enterprise and learnt about the type of support they provide for New Zealanders wanting to do business in Chile.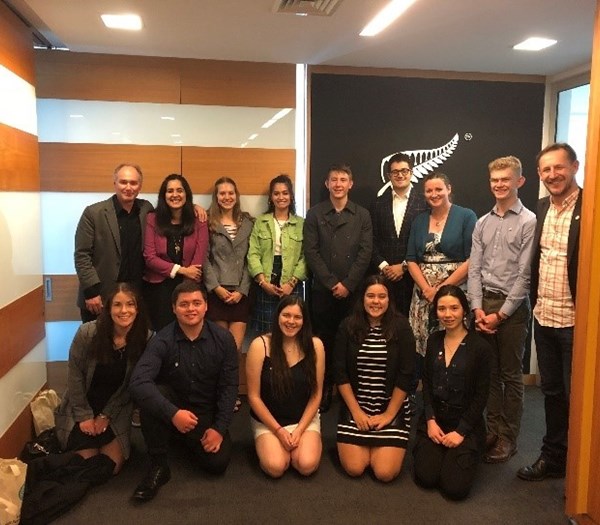 The group also visited WineBox, a hotel in Valparaíso made from 25 decommissioned shipping containers and built by New Zealand-born winemaker Grant Phelps. Grant talked to the group about the complexities of establishing his business – something that had never been done in Chile - and how he used his kiwi number 8 wire thinking and ingenuity to get things done.      
The week culminated in the students delivering a presentation, alongside local students, which looked at how New Zealand businesses might understand and prepare for the opportunities and challenges they might face when setting up business in Chile.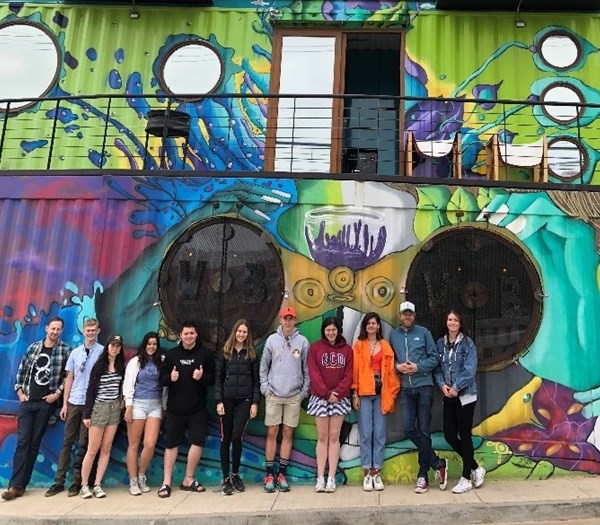 Rachael Winder, a student from Middleton Grange School in Christchurch, described the week as "probably the best seven days of my life" and said that it helped her realise she is much braver and more confident than she thought. Our students have each written about their time in Chile, click on the links below to read their individual reflections. 
Look out for updates from our upcoming YES visits to Brazil, in December, and Colombia in January 2019.
Read Mikayla's story here.
Read Patrick's story here.
Read Macaulay's story here.
Read Nimue's story here.
Read Tiare's story here.
Read Rachael's story here.
Read Jakob's story here.