On Thursday 18 October our Wellington Market Insights Programme (MIP) wrapped up with a great final session at Export NZ Wellington.
Over the last 12 weeks, selected students have been matched with local businesses seeking export opportunities in Southeast Asia or Latin America markets. The students worked on a project to address a current or future need of their host business and shared their specialised culture and market-specific insights and experience with them.
Both the students and businesses attended a series of expert-led workshops conducted by our partners on topics such as the NZ business environment, intercultural capability and branding & marketing.
At the final session the students presented on the impact their project had on their host business, along with their key learnings gained during the programme.
It was wonderful to hear how the students gained first-hand, practical experience in learning how business is done in New Zealand - including dealing with government agencies. Many of the students talked about the importance of networking, building good relationships, as well as good time management skills. The students also benefited significantly from the cross-cultural learning that took place during the programme – gaining insight into different regions and markets from their fellow students.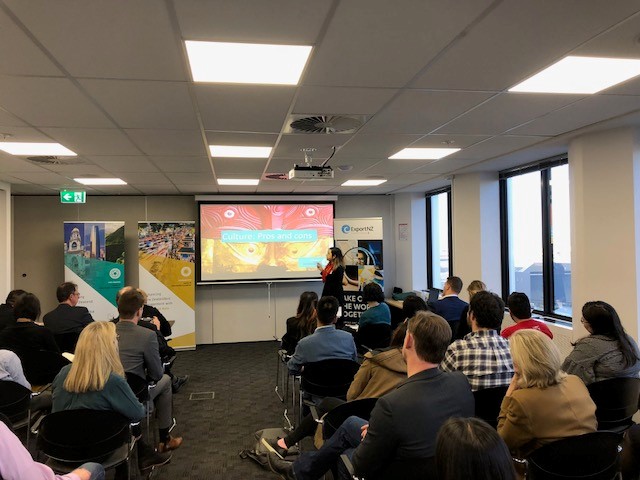 A huge thanks to all our host businesses: Totara Learning, Tailor Skincare, Ministry for Primary Industries, Taratahi, Silvereye, Young Enterprise (YES), Onions NZ and Tomatoes NZ. Thank you for supporting our students through the programme and providing such a rewarding experience for them.
We'd also like to acknowledge the role our partners played in hosting our workshop sessions: Beca, Deloitte, New Zealand Trade & Enterprise, Export New Zealand, Ministry for Primary Industries, Wellington Regional Economic Development Agency and Victoria Business School. We also had wonderful speakers at the workshops who generously shared their knowledge and insight into doing business in Southeast Asia and Latin America.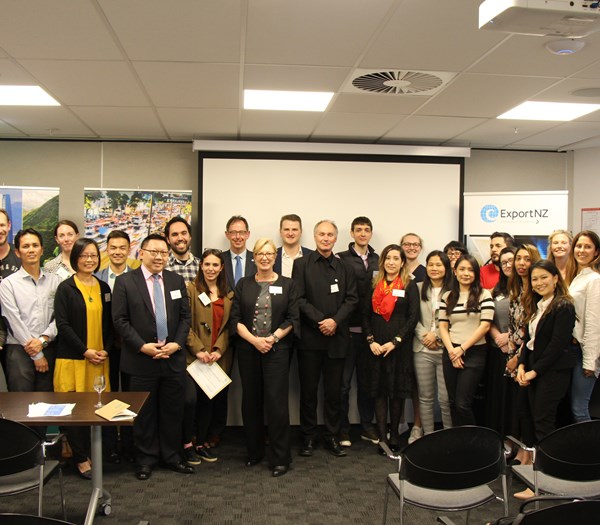 We are pleased to announce that Naomi Pepah, Bachelor of Communication student at Massey University, has been selected as the winning student and has been rewarded with a place on the Southeast Asia Centre of Asia-Pacific Excellence Tertiary Market Immersion Programme.
Naomi says that working with Onions New Zealand has been the highlight of her university-career - especially as an international student. "I have learned things that I have never come across at university, gained experience from industry professionals and made great connections for my future career. Without this programme, I never thought I could expand my horizon and be working in the horticulture industry".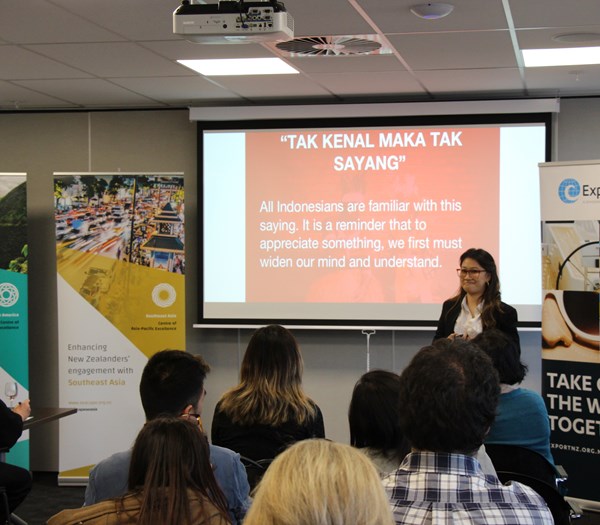 James Kuperus, Business Manager at Onions New Zealand said the organisation was keen to learn more about the Indonesia market and worked with Naomi to better understand current regulations, market profile, supply chain, customer base and what those customers value in New Zealand produce. "It has been fantastic working with Naomi and learning more about the Indonesian culture. She has been extremely professional, driven and passionate about her work with us", says James.
The 2018 MIP has been led by the Southeast Asia and Latin America Centres of Asia-Pacific Excellence, in collaboration with Victoria University of Wellington and University of Waikato. The University of Waikato also ran a successful MIP this year with great uptake from students and local businesses.   
In 2019, we look forward to rolling out MIP to Dunedin and Auckland – as well as the current locations of Wellington and Hamilton. While the MIP will be hosted in these regions, the programme is open to all New Zealand tertiary students.